15 Feb

Variety Children's Telethon

Sirota's Alchymy Para-Taekwondo Demonstration Team was invited to perform on live television during the Variety Children's Telethon held at the hard Rock Casino in Coquitlam on February 14, 2016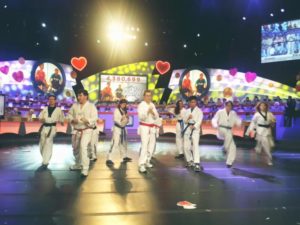 It was an amazing experience for all demo team members to share with the audience across the province the Abilities in every individual.  It was also a great way to promote the fantastic work that variety does as it supports many of our students attending The Alchymy.
To the thousands of people who make a positive difference in our community by supporting organizations such as Variety, we Thank You!
See more photos at www.facebook.com/sirotasalchymy